#111 – The Gentle Clink of Gold Medals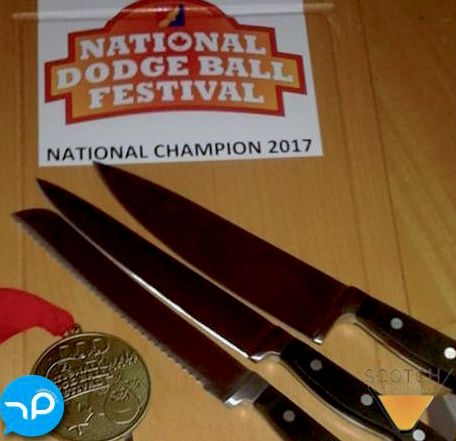 Podcast: Play in new window | Download
Posted on May 16, 2017 - Episode
In a very special episode of Scotch Sporting, Mark and Tyler are joined by a two time gold medalist as Tay returns from the National Dodgeball Festival with some new hardware around her neck. Tay recaps her time at the festival including why Ontario rivalries are great for the sport, and how agreeing to marry the captain was her key to finally becoming a champion.
For even more Dodgeball talk, join us at the :45 mark as Tay interviews the Coach of Team Canada, Victor Gravili, to discuss how the selection committee chose the team,  his hopes for future training programs and why he's really good at real estate based metaphors.
before that, the gang also talks Blue Jays and the return of The Dick(ey) while discussing if theres still hope for the future.
With the Washington Capitals folding terrible like a fitted bed sheet, Mark has stats explain why Tay lost her money betting on them to win.
All that plus Tom Brady, Blowing up a franchise and BOOBIES!